Phil's Travels - Gothenburg
19/12/2013
Gothenburg, Sweden (9 December 2013)
Early start from Heathrow to visit Gothenburg for the first time. Although I have not had a BA card higher than Bronze for some years now, my travelling companion managed to get me into the BA lounge for a hearty breakfast.
I thought London was cold (4-5ºC). Gothenburg was colder and covered in the first snow of winter. We met our client at a local hotel for lunch, followed by a meeting and presentation. Having explored the possibilities and discussed the project parameters, we drove to the client's office and visited the site. Without giving too much away at this sensitive stage, it was a remarkable site visit and something that will change the city centre in future. That said, I am not sure my shoes will recover from the snow, ice and slush that lay on the ground. Note to self, on site visits wear boots.
My feet have just about recovered, and a few days in Tripoli should consolidate the levels of warmth in my toes.
Back to London the same night, only to arrive home and pack for Tripoli. Travel at such short notice is fun, but does eat into your week. Early start again tomorrow for flight to Rome-Tripoli.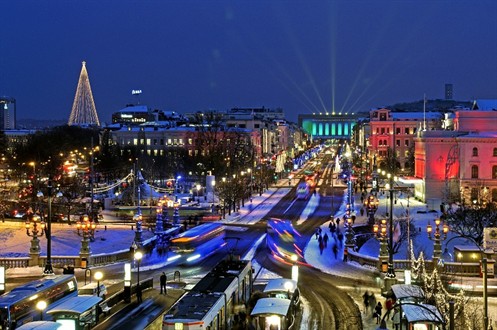 Photo: Explore West Sweden